About Me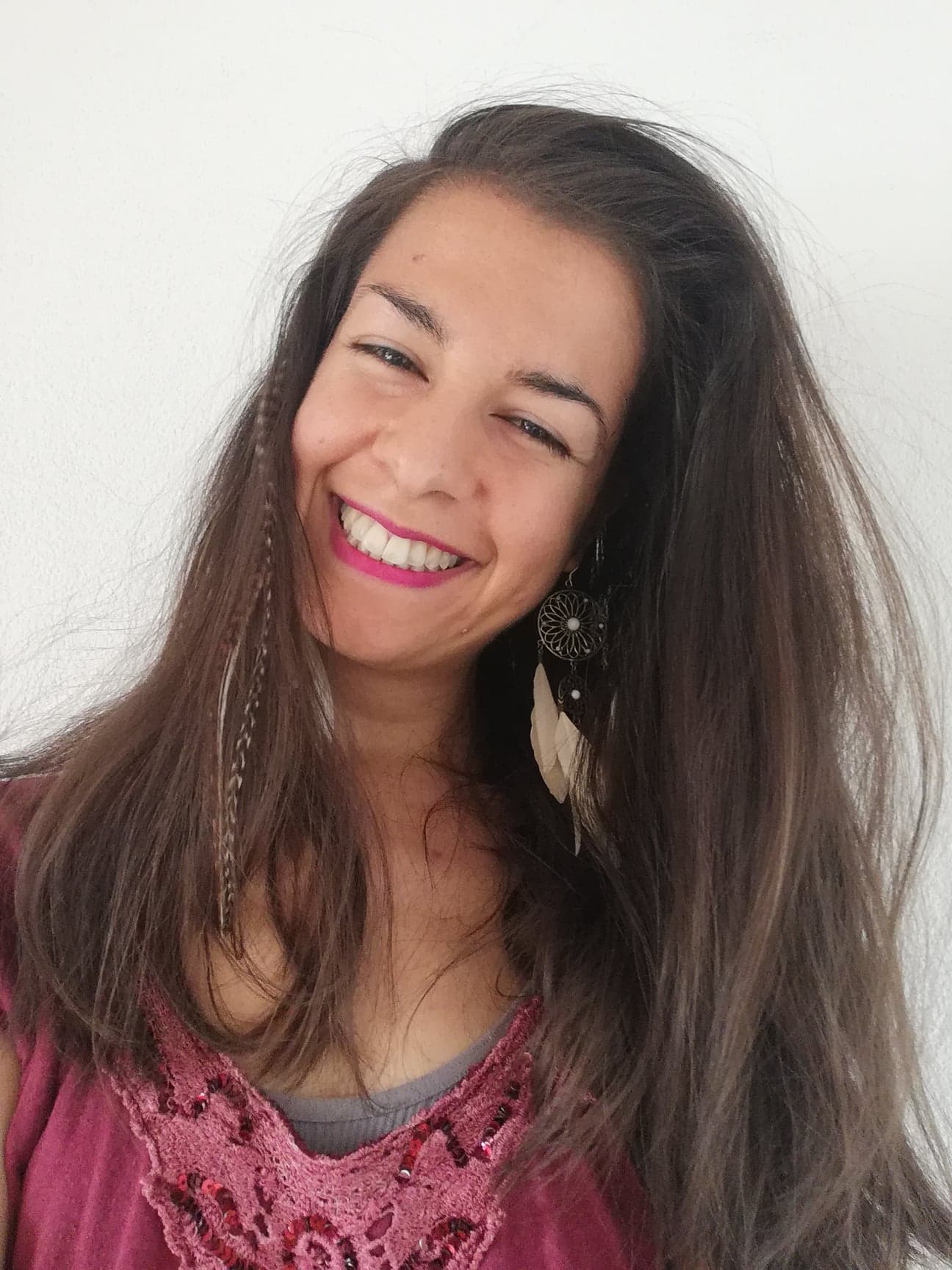 Elena Baybörek works as a holistic psychologist, hypnotherapist, health & plant-based nutrition coach, as well as a spiritual (also meditation/mindfulness) teacher for her company The Art of Flourishing. She is specialized in coaching highly sensitive people (HSP). She has teaching experiences in Switzerland as well as internationally for several years.
Since then, she founded The Art of Flourishing, because she believes in everyone's ability to learn the Art of Flourishing, which means to her having the humility, curiosity, and responsibility for self-care and self-growth. On all levels – mentally, physically, emotionally, energetically, and spiritually, ideally with an eco-conscious approach.
Thus, her mission is to provide practice-oriented guidance and tools to help you help yourself. For optimal efficiency, Elena uses a multidisciplinary and holistic approach ; for people looking for an "alternative/non traditional" counseling style. Her unique approach comes mainly from the fields of positive psychology, somatic experiencing therapy, hypnotherapy, coaching, spirituality (asian spiritual practices), emotional freedom techniques (EFT), relaxation techniques (i.e., pranayama), meditation, mindfulness, art therapy, and plant-based nutrition.
Elena works in French, in English, and in German.
She works in her office in Neuchâtel (Switzerland), as well as online per phone call and videoconference (also for people living in other cities/countries).
To feel free to offer her unique approach that her clients ask her for, she chose to not affiliate with the Swiss Psychological Society, thus she is not reimbursed by the Swiss health insurance. She does however have a Swiss Federal Diploma (Bachelor and Master of Science in Psychology).
Education
Bachelor in psychology. University of Fribourg, and partially at the Virginia Commonwealth University, in Richmond (USA). Graduated with honors and an academic award.
Master in psychology, major: work and organizational psychology. Specialization in health, happiness and well-being at work. University of Neuchâtel, and partially at the University of Bern. Graduated with honors (GPA: 5,38, Swiss grading scale from 1 to 6).
Continuing education in the areas of plant-based nutrition, positive psychology, coaching, spirituality, personal development, emotional intelligence, meditation, mindfulness, somatic experiencing therapies, and emotional freedom techniques (EFT).
"A human-being is like a plant, with the right nourishment and the right care, it will flourish.
If all humans would flourish, the world would become a gorgeous and harmonious garden."
– The Art of Flourishing – Elena Baybörek
The Values of The Art of Flourishing
You will be coached with an integrative and holistic approach, and every aspect of your life (that you want) will be covered. You will get lots of advices and learn many tools to take care of yourself on different levels – mentally, physically, emotionally, energetically, spiritually.
You are free and responsible for the direction your life takes. You will therefore be encouraged to own your daily life choices and to be more proactive. The aim is to increase your sense of self-efficacy and that you feel more in control of your life.
You will have a safe space to be yourself and to dare to try new things. Your uniqueness will be respected, valued, and encouraged so that you create the life that really suits you.
Your coaching sessions will therefore be unique and tailor-made with you for you.
You will be listened to with empathy, sensitivity, and kindness. Your needs will be heard. You will be supported on your unique life path.

The Art of Flourishing is aligned and encourages a simpler lifestyle, in harmony with oneself, others, animals, and nature.
By working on yourself, and thus living more in alignment with your "true self", you will bring the best version of yourself on this planet. Thank you for that.
After discussing your current situation (anamnesis), you will choose what is most important to you. You will decide what you want to work on with the proposed methods that will suit you best.
Partners & Organisations that trust The Art of Flourishing